News
Select a news topic from the list below, then select a news article to read.
Letters About Literature 2019

New Mexico's Letters About Literature 2019
Letters About Literature encourages young readers to read a book and write a letter to the author about how the book changed their view of the world. This is the seventh year New Mexico State Library has sponsored the competition. Readers in grades 4-12 write a personal letter to an author explaining how his or her work shaped their perspective of the world or themselves. Students may write about works of fiction, nonfiction, or poetry. New Mexico state judges will select the top letter writers in New Mexico, who then advance to the national competition.
Letter writers compete at three levels: Level I is grades 4-6; Level II is grades 7-8; and Level III is grades 9-12. One winning letter from each level from all 50 states is entered in the national competition. There will be cash prizes for the state winners and also for the national winners.
Here is the Teacher's Guide.
Please click here to see the official rules.
Please click here to see the entry/participation guidelines.
Please click here to see/and or print the Age 12 and Under Permission Form. We advise teachers who are submitting class sets, with students under the age of 13 as of November 1, to send the permission form home for signature prior to submitting each student's entry.
---
All entries must be submitted online by January 11, 2019.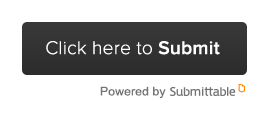 ---
For more information about New Mexico's Letters About Literature contest, email This email address is being protected from spambots. You need JavaScript enabled to view it. or This email address is being protected from spambots. You need JavaScript enabled to view it. or call (505) 476-9716.
Letters About Literature is sponsored by the New Mexico State Library, a division of the Department of Cultural Affairs. Letters About Literature is also sponsored by The Center for the Book at the Library of Congress.
The Letters About Literature annual writing contest for young readers is made possible by a generous grant from the Dollar General Literacy Foundation, with additional support from gifts to the Center for the Book in the Library of Congress, which promotes the contest through its affiliate centers for the book, state libraries and other organizations.
To read about the Letters About Literature contest at the national level, please click here:
Letters About Literature – Center for the Book – Library of Congress
New State Librarian
Eli Guinnee Returns to New Mexico to Head Department of Cultural Affairs State Library Division
September 6th, 2018
(Santa Fe, New Mexico) – New Mexico Department of Cultural Affairs Cabinet Secretary Veronica Gonzales today announced the hiring of new State Librarian Eli Guinnee, who comes to New Mexico from Jamestown, New York. Guinnee was previously the Executive Director of Chautauqua-Cattaraugus Library System in Jamestown, overseeing 38 public and tribal libraries in western New York. Mr. Guinnee will assume his new post as State Librarian on Monday, September 10, 2018.
Guinnee's work focused on helping libraries with strategic planning, sustainability, community engagement, and securing stable funding. During his tenure he brought high speed broadband internet access to libraries in isolated rural communities with the help of federal funding and school partnerships.
"We feel extremely lucky to have found someone with Eli Guinnee's experience and expansive knowledge to lead our State Library," said Gonzales. "He has a native's love of New Mexico, an understanding of the challenges we face with such a large geographic area to serve, and experience in expanding high speed internet to rural communities, an area we must aggressively expand."
Guinnee has more than 20 years' experience in libraries, including at Colorado State University in Fort Collins, the National Library of Scotland in Edinburgh, the Buffalo Science Museum Research Library, and Patterson Library in Westfield, New York. Born in Truth or Consequences, Guinnee says he is happy to move closer to family in New Mexico.
"I am thrilled to move back to such a beautiful, culturally-rich part of the country," Guinnee said. "And to be part of the amazing work New Mexico's libraries do day in and day out to strengthen their communities." As New Mexico State Librarian, Guinnee will work to remove barriers to access, improve financial and environmental sustainability, and support childhood literacy.
"Libraries are democratic, inclusive places that preserve history, improve quality of life, and build a brighter future. I feel very lucky for this opportunity to work for our wonderful New Mexico libraries," Guinnee continued. "Our focus has been on meeting the technology and literacy needs of communities and of children after school, on the weekends and during the summers, so that every child has the opportunities and resources they need to succeed."
Santa Fe Opera at Public Libraries
The Power of Story in Communities
Things will get rowdy this summer at public libraries across the state, with Libraries Rock!, this year's summer reading theme that will get kids into the rhythm of reading when school is out.
With this year's music-inspired theme, summer reading at public libraries will put books and reading front and center stage for children, teens, and adults. Throughout the state, New Mexicans can tune in to the fun at their local public library, joining in reading contests, special events, and performances.
As part of summer reading, the Department of Cultural Affairs is pleased to announce The Power of Story in Communities, a summer reading project that will bring high-caliber explorations into our culture, through stories, books, and sharing at libraries. The project, a partnership between DCA, the New Mexico State Library, the Santa Fe Opera, and the Embudo Valley Library, will be carried out over the next three years with support from the National Endowment for the Humanities.
Kicking off this summer, there will be events at three pilot sites: The Public Library Albuquerque and Bernalillo County Library, the Silver City Public Library, and the Embudo Valley Library in Dixon. At the library events, teens will interact with Santa Fe Opera educators, who will transform the library into a playground to unlock each participant's cultural experience, merging individual stories into one community story through the Hero's Journey. Participants will interact, developing characters, costumes, story elements, and a plot, culminating in a final performance finale at each 90-minute event. Inspired by the theme of this year's summer reading program, Libraries Rock!, vocal artists will also join the workshop, resulting in a musical, artistic infusion into the performance.
The events will invite exploration, ignite creativity, and encourage all to think critically. Through the interactive storytelling process, teens and kids will reason and ask questions with the goal of bringing participants to new insights into their community, their culture, and the world around them.
As any lifelong learner knows, libraries rock…and this year, summer reading will make sure everyone knows Libraries Rock!
Learn more about summer reading by visiting your local public library.
State Library Renovation
New Mexico State Library Collections Reopening Monday, August 20
The New Mexico State Library reopens to the public Monday August 20. Hours will be 1:00 P.M. to 5:00 P.M. Monday through Friday.
All library collections are available from a single service point on the second floor of the Garrey Carruthers Building in the Main Library. The collections include Southwest History and Culture, State and Federal Documents, the Foundation Information Network, Reference, and Professional Collection of Library and Information Science. The consolidation of collections in the Main Library will allow library staff to provide convenient, consistent access to all of the State Library resources.
To celebrate our reopening, we will be hosting lectures on a variety of topics this Fall. Please stay tuned for more information. Hope to see you in the library soon!
Libraries as Launchpads
New Mexico State Library, Creative Startups & Fab Lab Hub Announce: Libraries as Launchpads, An Economic Initiative
The New Mexico State Library, Creative Startups, a growing international business accelerator based in Santa Fe, Fab Lab Hub, a technology product prototyping provider, and the newly-formed New Mexico State Library Foundation have joined together in an innovative partnership to utilize public libraries as economic development centers for entrepreneurial and business training. Libraries as Launchpads will fast track potential entrepreneurs from idea and concept to action and business formation. The program kicks-off on February 15 at five pilot libraries: Zuni, South Albuquerque, Santa Fe's Southside branch, Raton and Las Cruces.
Focused on underserved and rural populations throughout New Mexico, Libraries as Launchpads represents a natural progression from the State Library's nationally-acclaimed NM MakerState Initiative, which brought makerspace technologies to local libraries for STEM learning. Department of Cultural Affairs Deputy Cabinet Secretary, Michael Delello said, "It is now time to utilize libraries as economic development centers, and we are thrilled to partner with Creative Startups and Fab Lab Santa Fe in this effort."
Going forward, the partnership plans to offer Libraries as Launchpads at 20 libraries in 2019 and is laying the groundwork for the expansion with this pilot. The team is working with libraries to identify regional entrepreneurship educators, community partners, and maker spaces that can support the project.